There are a lot of things I want to accomplish over the summer and I noticed a Summer Bucket List linky going on, so I thought I'd jump in and participate!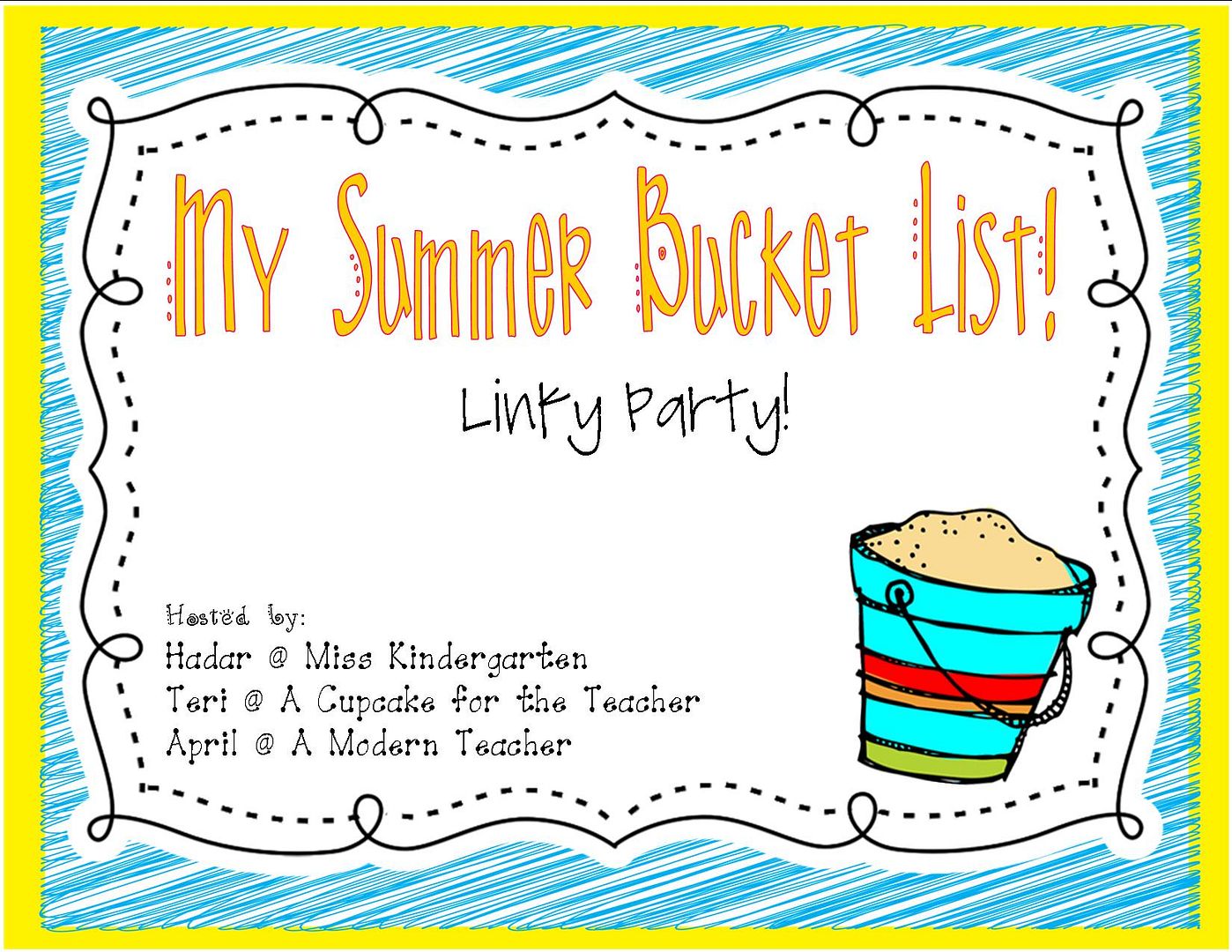 Click the pic to go to Miss Kindergarten's Blog!
1. Revamp my class website - Since I am moving to a new district, I need to update some things and I want to make my classroom site a little more beachy to reflect the Beach Brains theme.
2. Work on organizing my new classroom space - I won't be able to do this until July, but I have a feeling I will be reading a lot of the Clutter Free Classroom's blog for ideas!
3. Turn our office into a nursery - My wife and I are very excited about this! While we're waiting for our future son & daughter, we're going to have fun making preparations. I wanted to put a picture up of the office now, but I would be threatened within inches of my life if I did that. It's a little a real big a disaster area right now.
4. Some "light" reading - I am going to make time to read some books that I've wanting to read or re-read. There are several books I'd like to read, but here are a few I know I will get to this summer.
5. Add to my TpT Store - I am going to use TpT to raise money for our adoption! I am brainstorming some products and have one product in the store already. Click the badge below to visit!
What are some of your summer bucket list items? Leave a comment down below! I'd love to hear from you!